Family Adventure's in Dumfries & Galloway
Sleeping 4, Squirrel Lodge 40 provides great accommodation for a family getaway. Whether you are looking to spend your holiday relaxing or out exploring this is the perfect base.
The lodge is modern, bright and spacious and has 2 bedrooms complete with family shower room. The master bedroom has king size bed and the second bedroom has single bunk beds. There are also TVs in both bedrooms.
From the living, dining area your patio doors open out to the large enclosed decking area where you can find the hot tub. Outside, there is also a table and chairs so you can enjoy some alfresco dining when the weather allows.
The Details
Sleeps 4

Dumfries and Galloway

Hot Tub

Dog Friendly

WIFI

King Size Bed

TV & DVD

House Shower Room

Bunk Beds
Facts & Features
Sleeps Squirrel Lodge 40 sleeps up to 4.
Family An additional guest bed or travel cot can be added to your booking if you have young children. Squirrel Lodge 40 will sleep a maximum of 4 plus 1 guest bed or travel cot.
Dogs We allow 2 dogs in Squirrel Lodge 40 at an additional cost. 1 dog will cost £30.00 and 2 dogs with cost £45.00 per stay.
Bedrooms One king size bedroom and one bedroom with bunk beds.
Bathroom Family shower room.
Facilities Undercounter fridge with small freezer box, toaster, kettle, microwave, oven, induction hob, hairdryer located in master bedroom, TV & DVD player, bluetooth MP3 sound system and speakers, private hot tub.

WiFi We have free WiFi in all of our properties, and you will find the password in your welcome book. Please note that we cannot guarantee the signal strength or quality. Bookings should not be made if they are wholly reliant upon the uninterrupted provision of WiFi.
Arrival & Departure Squirrel Lodge 40 has flexible entry dates. Arrival time is any time from 4pm. Departure is 10am.
Outside Squirrel Lodge 40 offers an enclosed decking where you will find your private hot tub and garden furniture.
Parking There is parking to the side of your lodge for 1 car plus additional visitor parking at reception.
Extras Visit our Extras Page to find out more about all of the extras you can add to your booking including, robe hire, BBQ's and many more…
Booking Age We do not normally accept bookings from anyone under the age of 21 years unless a manager has approved a booking in advance
Other Information Find out more about Conifers and the surrounding area HERE. Have a question? Visit our Frequently Asked Question page. View our Terms & Conditions.
Site Plan
Conifers Reception
Bluebell Lodge 2
Bluebell Lodge 3
Bluebell Lodge 4
Bluebell Lodge 5
Laurel Lodge 6
Bluebell Lodge 7
Conifer Lodge 8 with Hot Tub
Bluebell Lodge 9
Bluebell Lodge 10
Bluebell Lodge 11
Birch Lodge 12 with Hot Tub
Birch Lodge 13 with Hot Tub
Birch Lodge 14 with Hot Tub
Birch Lodge 15
Birch Lodge 16
Birch Lodge 17 with Hot Tub
Birch Lodge 18 with Hot Tub
Birch Lodge 19 with Hot Tub
Birch Lodge 20 with Hot Tub
Birch Lodge 21 with Hot Tub
Birch Lodge 22 with Hot Tub
Birch Lodge 23 with Hot Tub
Bluebell Lodge 24
Conifer Lodge 25 with Hot Tub
Conifer Lodge 26
Lady Galloway Lodge 27
Lady Galloway Lodge 28
Lady Galloway Lodge 29
Lady Galloway Lodge 30
Lord Galloway Lodge 31
Lord Galloway Lodge 32
Lord Galloway Lodge 33
Lord Galloway Lodge 34
Lord Galloway Lodge 35
Lord Galloway Lodge 36
Lord Galloway Lodge 37
Lord Galloway Lodge 38
Lord Galloway Lodge 39
Squirrel Lodge 40
Squirrel Lodge 41
Squirrel Lodge 42
Squirrel Lodge 43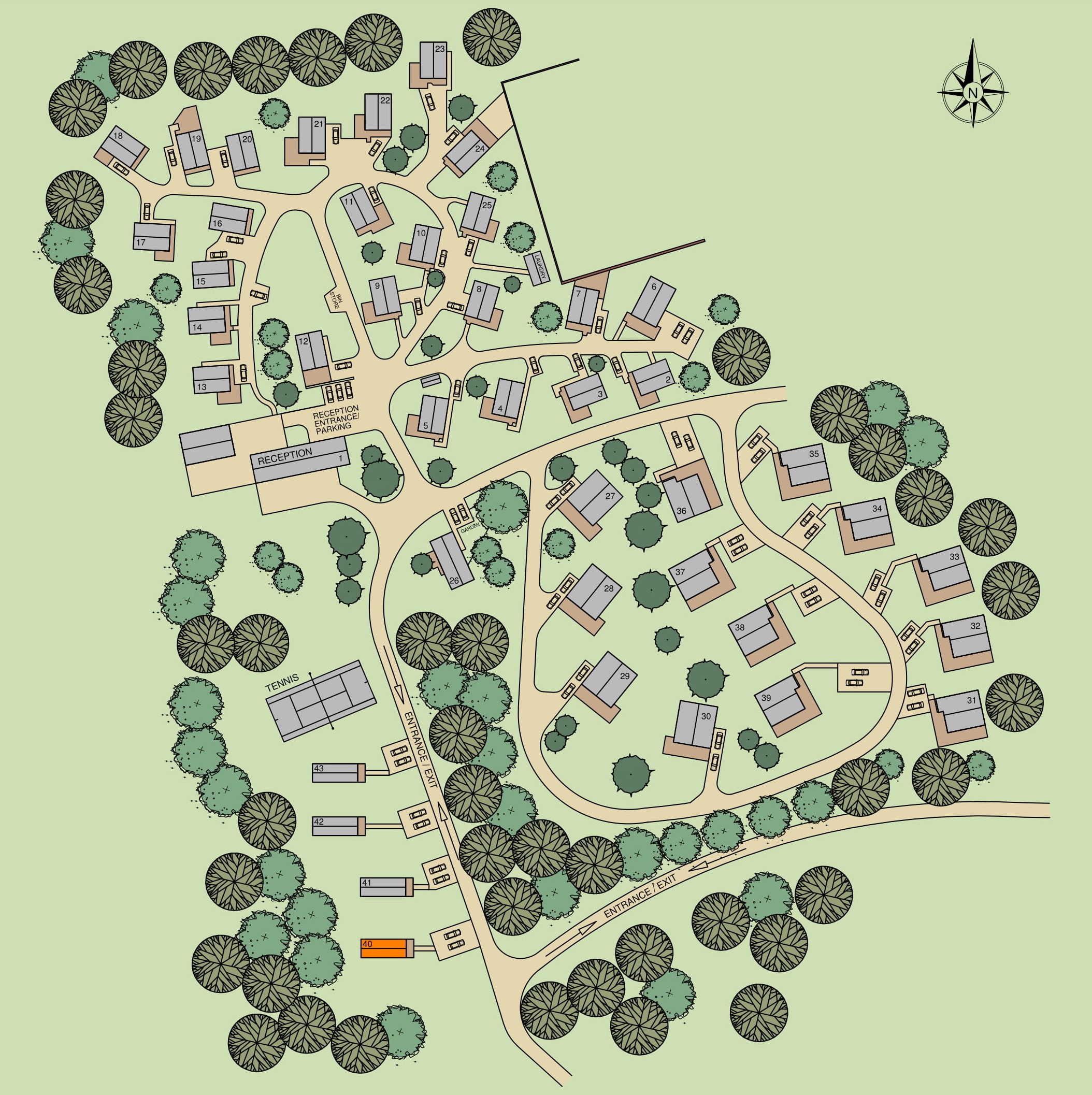 Book Now
30% Non-refundable Deposit Required to Secure your Booking
Balance Due 1 month Prior to Arrival
If booking is placed for a holiday within the month the full balance is due
Arrival Time: From 4pm
Departure Time: Before 10am
Refer to our Terms & Conditions for Cancellation Policy
Your widget will appear here.